Errol's model of the Sydney Opera House was made in mid-1960 for Civil and Civic. The model was used for onsite demonstration purposes during the construction. Sections were removable to successively reveal the interior of the various floor levels, as well as the iconic sails. The model measured 8 ft. by 4 ft. on a scale of 1/8th inch to the foot (1:96 scale).
As this page from the Civil and Civic journal recounts, in this configuration the model shows the basement and ground floor layout, forming part of the Stage 1 construction.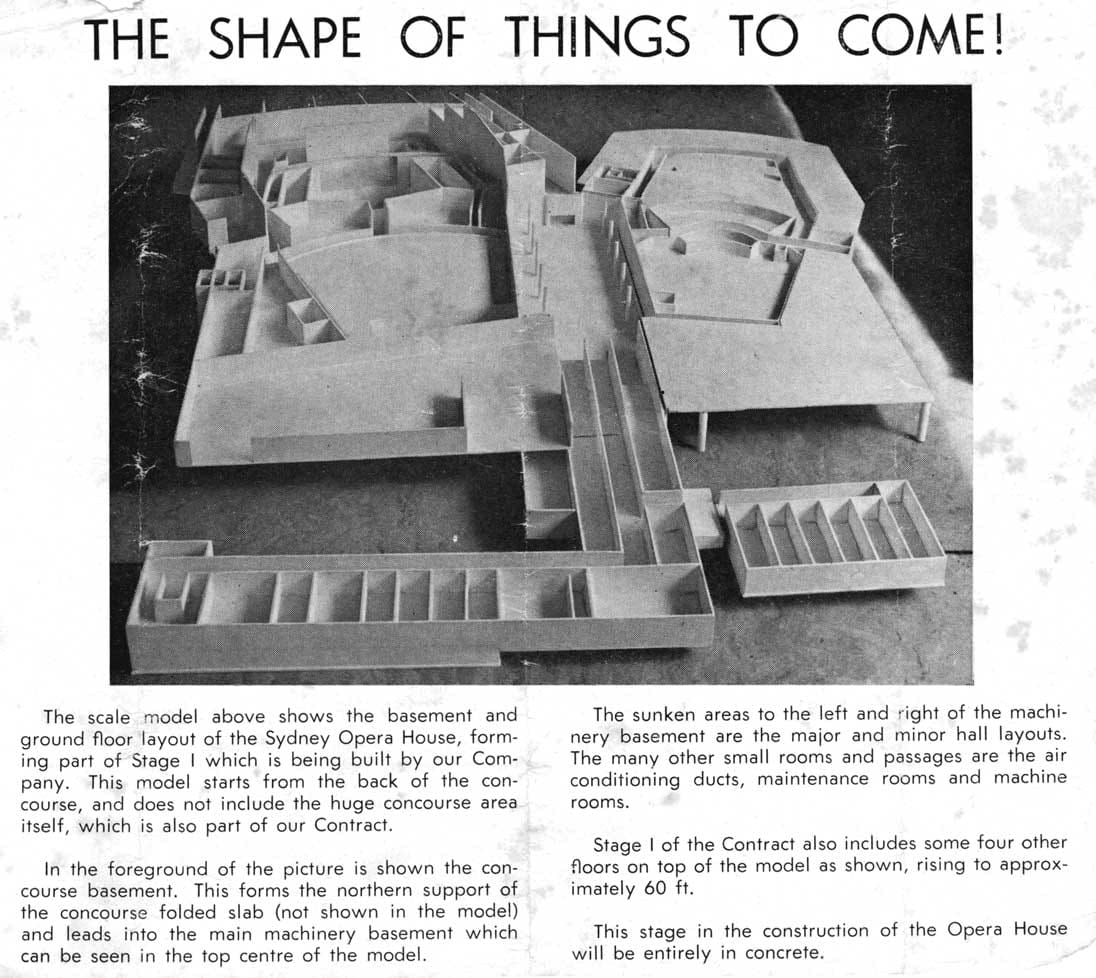 "This model starts from the back of the concourse, and does not include the huge concourse area itself, which is also part of our Contract.
In the foreground of the picture is shown the concourse basement. This forms the northern support of the concourse folded slab (not shown in the model) and leads into the main machinery basement which can be seen in the top centre of the model.
The sunken areas to the left and right of the machinery basement are the major and minor hall layouts. The many other small rooms and passages are the air conditioning ducts, maintenance rooms and machine rooms.
Stage 1 of the Contract also includes some four other floors on top of the model as shown, rising to approximately 60 ft.
This stage in the construction of the Opera House will be entirely in concrete."
Photograph by Winton Irving Photography, June 1960